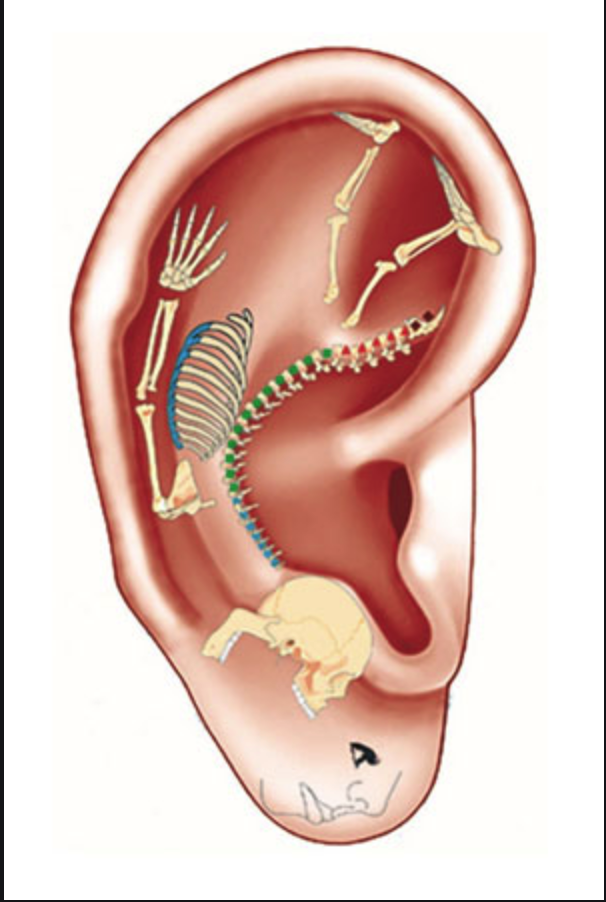 BECOME A CERTIFIED AURICULOTHERAPIST
"The Art of Healing
via the ear."
Auriculotherapy (aw-rik-ulo-therapy) can be described as a kind of needleless acupuncture where the focus is the auricle, or the visible, external portion of the ear.
An FDA approved treatment, Auriculotherapy is often used to treat chronic pain, migraine headaches, stress relief, and more.
UHSS students will also receive "eight course units" towards their Doctoral program with successful completion and certification of this course.


Auriculotherapy is a health care modality whereby the external surface of the ear, or auricle, is stimulated to alleviate pathological conditions in other parts of the body. The discovery of this therapy is partially based on the ancient Chinese practice of body acupuncture, yet it is also derived from the discoveries by a French physician in the 1950s. Dr. Paul Nogier and colleagues demonstrated that specific areas of the external ear were associated with pathology in specific parts of the body. Many texts on the topic of auriculotherapy tend to focus either on the Chinese approach to auricular acupuncture or on the European practices of auricular medicine..