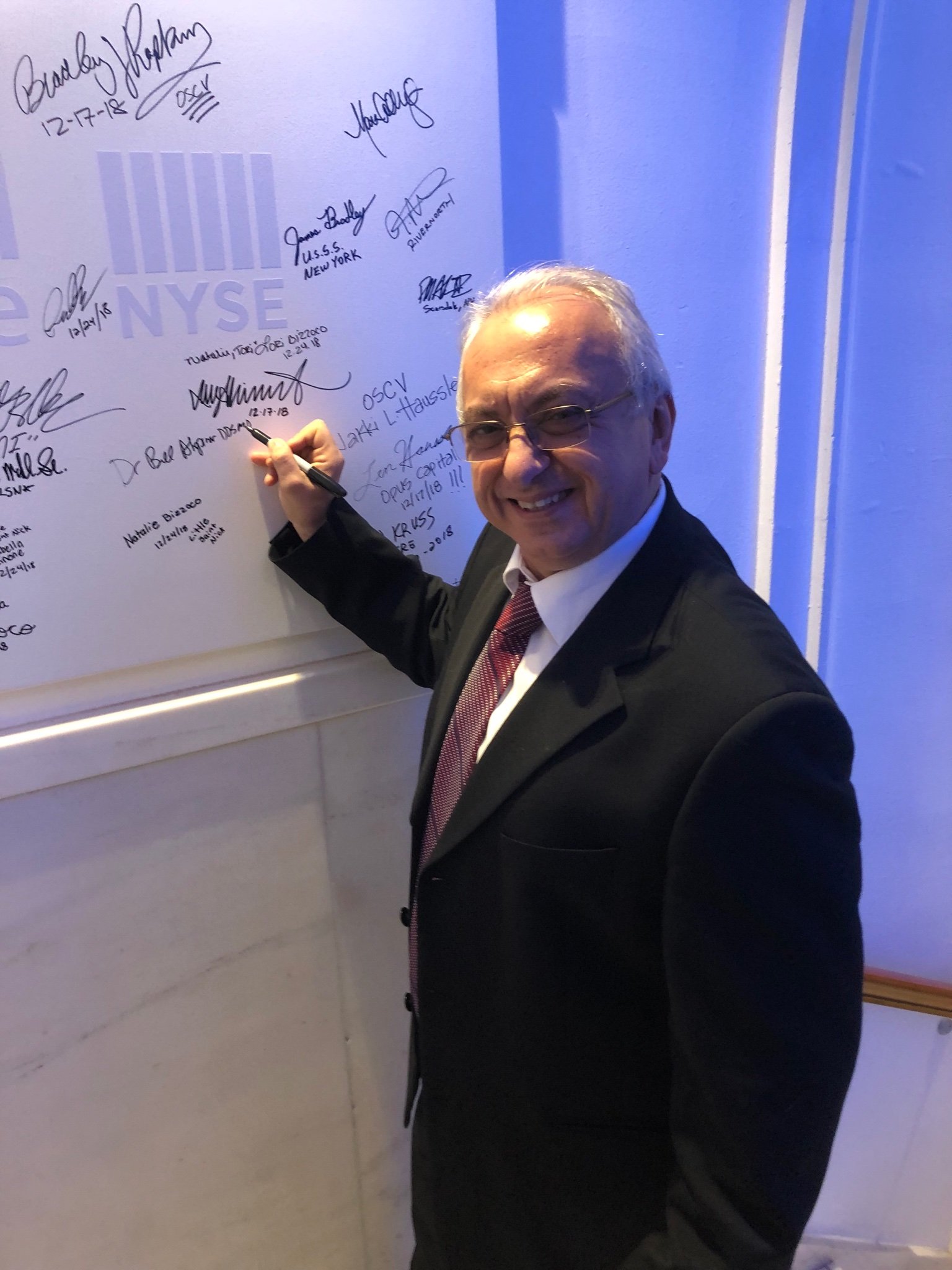 A graduate of the University Health Sciences School of Medicine (U.H.S.A.), Ataturk University School of Dentistry, American College of Acupuncture, City University of New York. Rev. Dr. Bill Akpinar is the director of the Center for Healing in New York. He has successfully integrated Eastern and Western Medicine in his field for over 30 years. Having served as director of two major teaching hospital-based anesthesiology and pain management programs in the New York City area, Rev. Dr. Bill continues to train medical, dental, and podiatry residents. He holds numerous board certifications and fellowships, including acupuncture, pain management, forensic medicine, forensic dentistry, traumatic distress, as well as herbal and Tibetan medicine.
Rev. Dr. Bill thrives on the use of many non-traditional techniques in combination with his anesthesiology background in the field of headache and TMJ pain disorders, including music therapy (he is an accomplished musician), Chinese Healing Martial Arts, such as Chi Kung (he holds several black belts and practices various "internal" healing martial arts styles), oxygenation therapy, and has been trained by noted Chinese, Indian, Shaolin, Sufi, and Tibetan healing masters in the course of his career (including a mentorship with the Dali Lama's personal physician, while in Tibet).
As medical director of the United States Karate Team, under the direction of his teacher and world Karate champion Terrence "Tokey" Hill, Rev. Dr. Bill has had the opportunity to apply his healing skills to the team in his travels with them. Rev Dr. Bill now serves as founder and medical director of the UHSS™️, and is constantly searching for ways to bridge Eastern and Western Medicine and bring this knowledge to the public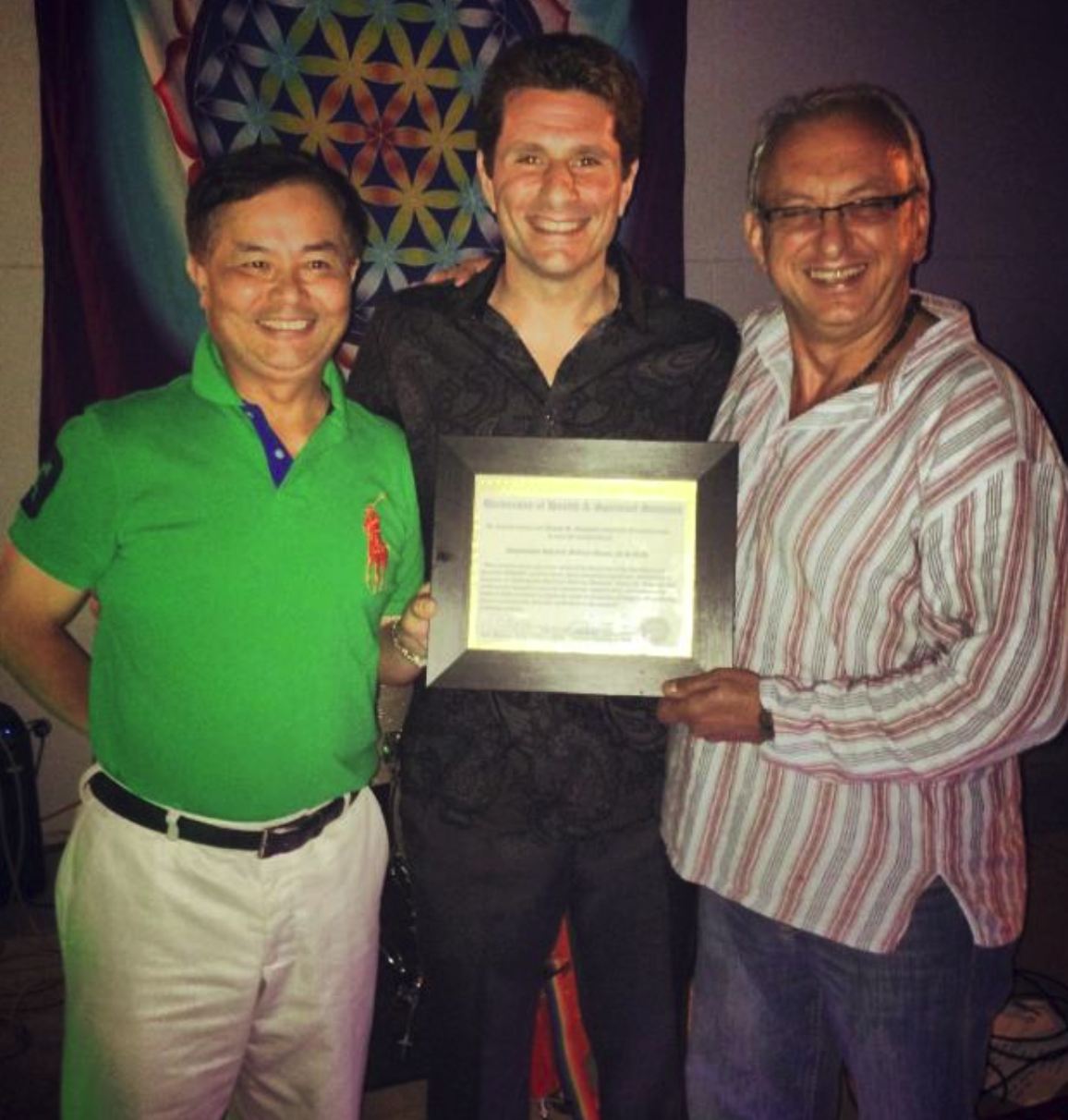 Dr. James Onnikian
Research Director
Rev. Dr. James Onnikian is a recognized leader in the field of Naturopathic Spiritual Medicine and Research.
With his extensive expertise in Clinical research we are now proud to have him serve as our Clinical Research Director. 
A former decorated champion in professional Kickboxing, Rev. Dr. James has decades of experience in research of the Human body and healing.
Rev. Dr. James holds both a University of Natural Medicine™️ B. S. degree and a Doctorate degree in Naturopathic Spiritual Medicine Degree (NSMD) from the University of Health and Spiritual Sciences™️.
​Moreover, Rev. Dr. James has had a long and fruitful career as a Certified Research Physician with an emphasis on care/counseling.
In addition to his healing and counseling expertise, Rev. Dr. James is a recognized and laureated master in Yoga and has successfully spear headed the Dual Doctorate in Medical Yoga program for the University of Integrative Medicine and the University of Health and Spiritual Sciences.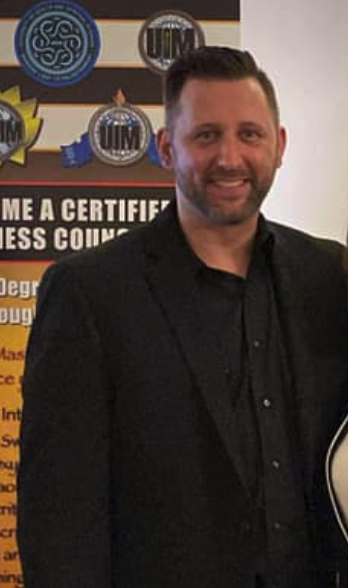 Dr. Enzo Aliotta
Chief Operative Officer
Rev. Dr. Enzo Aliotta is a renowned Naturopathic Spiritual Medical Doctor. He Graduated with a B.S. from the University of Natural Medicine™️ in 2001. He then went on to finish his Naturopathic Degree at the University of Health and Spiritual Sciences™️. 
He currently serves as the University's Chief Operative Officer.
Rev. Dr. Enzo is a recognized Auriculotherapist, a Member of The College of Forensic Examiners, a member of The Academy of Expert in Traumatic Stress and research physician who specializes in researching natural healing for emotional, physical and spiritual distress.
Rev. Dr. Enzo is an advocate of spiritual counseling. He believes that this approach to counseling is one of the highest forms of counseling because it is counseling at the soul level.
​Rev. Dr. Enzo is also accomplished martial artist who trains students of all ages in a cadre of many different martial arts styles.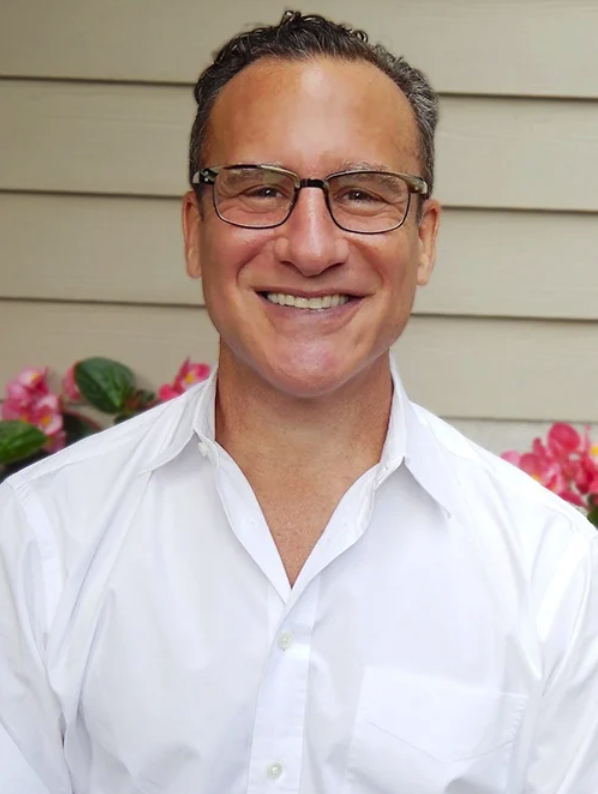 Dr. Lawrence B. Palevsky, M.D.


The UHSS is proud to have Dr. Palevsky as part of our esteemed faculty.
Dr. Palevsky is a NYS licensed pediatrician, who utilizes a holistic approach to children's wellness and illness. Dr. Palevsky received his medical degree from the NYU School of Medicine in 1987, completed a three-year pediatric residency at The Mount Sinai Hospital in NYC in 1990, and served as a pediatric fellow in the ambulatory care out-patient department at Bellevue Hospital, NYC, from 1990-1991. Since 1991, his clinical experience includes working in pediatric emergency and intensive care medicine, in-patient, and out-patient pediatric medicine, neonatal intensive care medicine, newborn and delivery room medicine, and conventional, holistic and integrative pediatric private practice.
In his current pediatric practice, Dr. Palevsky offers well-child examinations, consultations and educational programs to families and practitioners in the areas of preventive and holistic health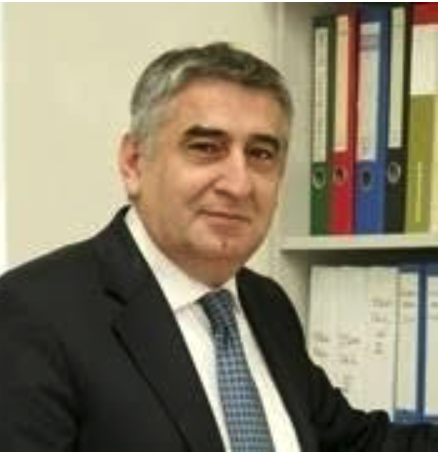 The UHSS™️ is proud and honored that Dr. Nezih Hekim has joined the teaching and clinical research staff of the University of Health and Spiritual Sciences and the University of Integrative Medicine. Dr Hekim is full professor and department head of molecular biology, genetics and clinical chemistry at Biruni University in Istanbul Turkey. He is a world renowned scientist, brings decades of experience to both of our universities and will serve as director of International Clinical Research.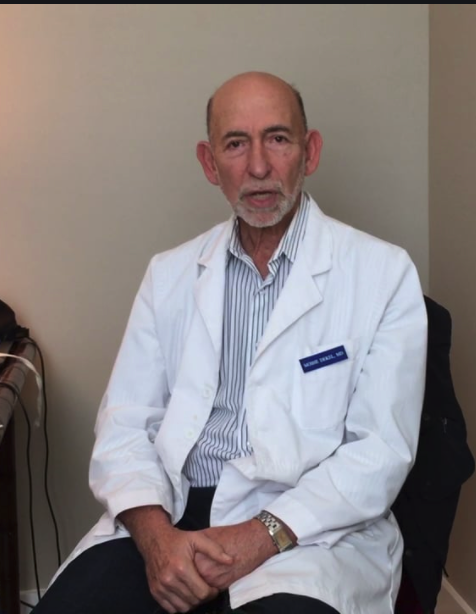 Dr. Moshe Dekel
Academic Director
Institutional Review Board (IRB) Research Director
Dr. Moshe Dekel is the academic Director of the University of Integrative Medicine and institutional review board research Director of the UHSS™️. He graduated at the top of his class, Cum Laude, in 1974 from the University of Bologna Medical School in Italy.
​He attended the Long Island College hospital internship program and then finished his OB GYN residency as a chief resident, at Brooklyn Jewish hospital in NY.
​He started his private practice in 1981 in the town of West Islip in Long Island, NY and has been practicing clinical medicine since then.
​During his medical career he served as an assistant clinical professor of Obstetrics-Gynecology (OB-GYN) at Stony Brook's University Medical Center. Subsequently becoming the medical director of the Long Island Birthing Center, and serving as chief of Gynecological Surgery at the Long Island Surgery Center.
​In 2000 he made the transition to Holistic/Functional medicine and since then, he has implemented a countless cutting edge holistic modalities that are aimed to address the medical issues that his patients presented, such as Bio-Identical Hormone Replacement Therapy (BIHRT) for men and women, as well as Breast Thermography instead of the use of radiation and compression in Mammography, thyroid/adrenal issues, digestion, chronic fatigue, skin issues, stress, insomnia, emotional stress and many more conditions.
​In 2016, Dr. Dekel took part in launching the American University of Integrated Sciences Medical School in St. Martin (currently located in Barbados) and served as its first Academic Dean.
​In 2019 he founded "Rejuvenate Health" with Dr. Morris in Hilton Head South Carolina. This a fully fledged Holistic clinic, that encompasses regenerative medicine, biological dentistry in conjunction with Dr. Blanch Grube, and the use of colon hydro therapy with ozonated water.
​As the Academic Director of the University of Integrative Medicine, Dr. Dekel continues his vision to educate as many professionals and laypersons about the Holistic/Functional and Integrative Medicine's power and ability to heal.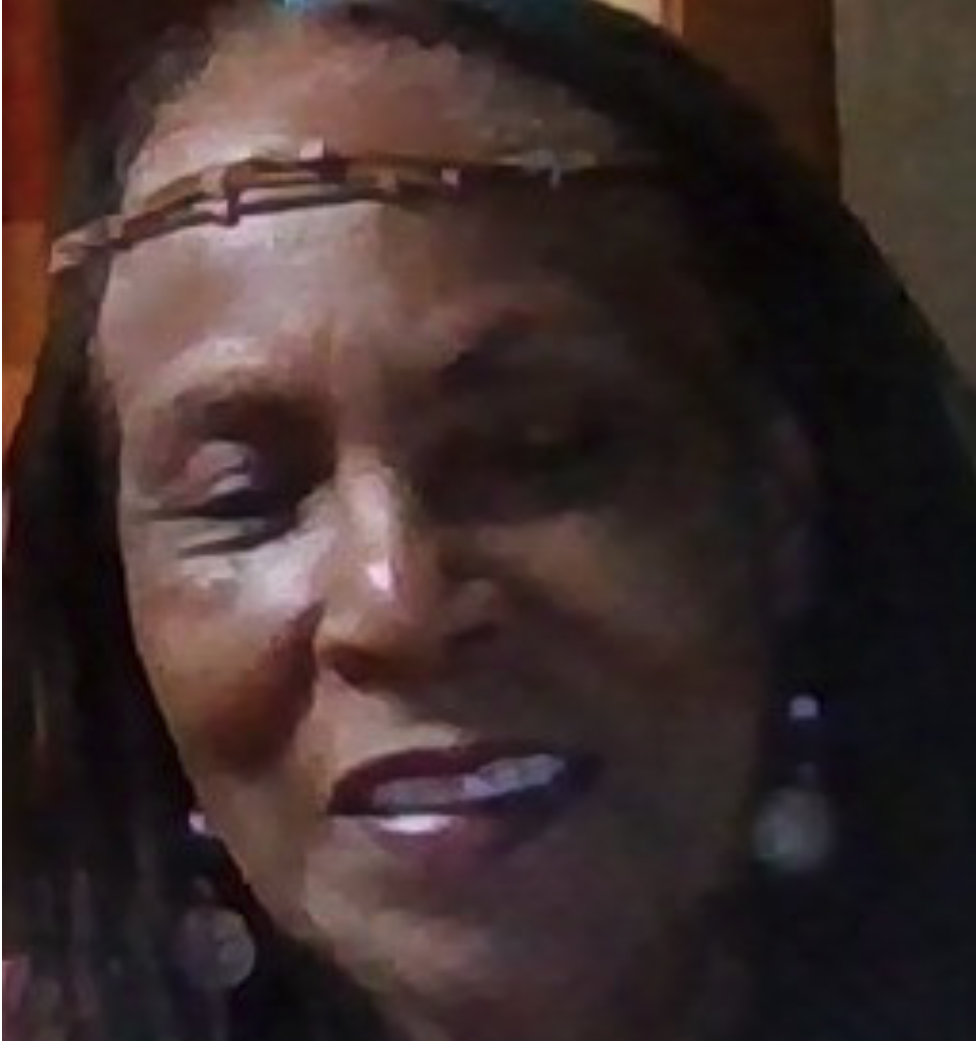 Rev. Dr. Betty Jones Smith,
Chieftain Flying Mink
Rev. Dr. Betty is the head of the United Keetoowah (Kituwah) Band of Cherokee Indians in Southwest Georgia. She holds a Doctorate Degree in School Psychology; Master of Science in Education; Bachelor's Degree in psychology & black studies; Associates of Arts, with focused on Child Psychology.
She prides herself as a Family Preservationist and have served in the field for a period of 41 years, a Non-Traditional Psychologist!
For the last 7 years she has dedicated Genealogist for the Keetoowah Tribal Nation Recognition! As a result, her County is now recognized as the "Historical Keetoowah Tribal Village."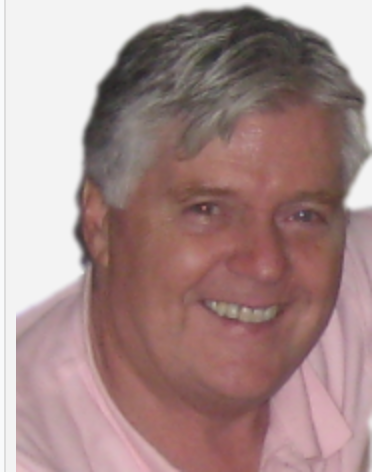 Christie Harrington was educated in his native Ireland before participating in undergraduate studies at London University from where he graduated in 1972.
A further two years of post-graduate work ensued before deciding that his interest in Oriental medicine compelled him to pursue this course under the direction and guidance of the eminent Professor J.R. Worsley at the College of Traditional Acupuncture in Leamington Spa, England.
This thorough training took a further seven years both in the theory and practice of Oriental medicine and Western medical sciences, earning Harrington a further two degrees.
Upon graduation, this physician practiced in London for seven years in a multidisciplinary clinic (including allopathic physicians), before emigrating to the U.S. in 1990 to fulfill a long held ambition to practice here.
He is both New York Board certified and Nationally Board certified (N.C.C.A.)
Christie is a Member of the American Academy of Pain Management and participated in Acupuncturists without Borders.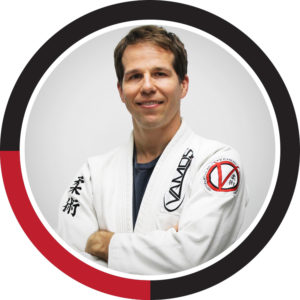 Alex Vamos, L.Ac
Assistant Professor
Alex Vamos is a Licensed acupuncturist and traditional Chinese medicine healer. Mr. Vamos has treated over thousands of clients and patients from infant to elderly with the use of Acupuncture and Traditional Chinese Medicine. His 20+ years of clinical and teaching experience brings a wealth of knowledge and information to the University of Health and Spiritual Sciences.
Mr. Vamos is also an accomplished martial artist who teac serves the Long Island NY community.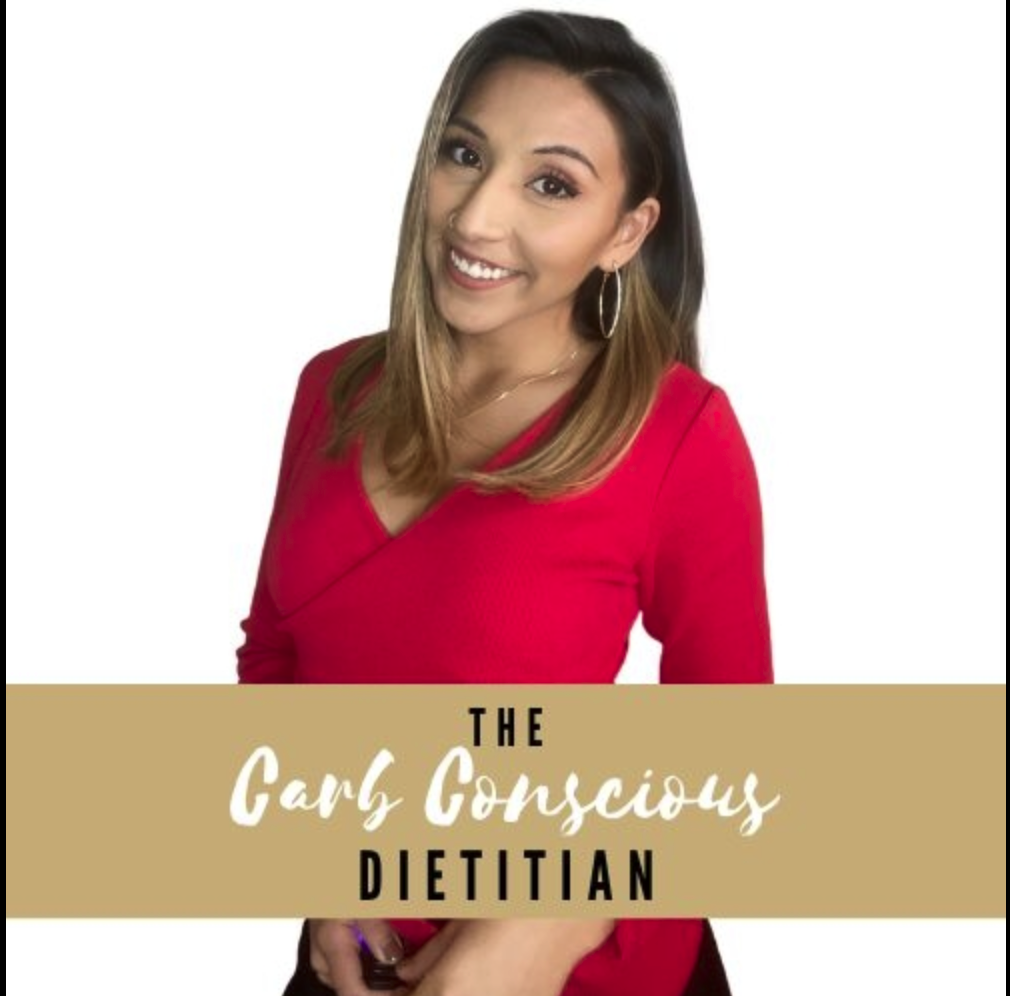 Samantha Vallejo,
Registered Dietician
Samantha has dedicated her life to helping men and women create sound and sustainable habits to improve their health and wellbeing.
Samantha works with everyone from women struggling with hormonal imbalances to athletes looking to optimize their performance and maintain a healthy weight. Through easy to digest nutrition education, mindset shifts and a high level of support Samantha has been able to help clients take clients from hungry and confused to nourished and empowered.
Samantha has a bachelor's degree in Clinical Nutrition and Dietetics from Johnson & Wales where she was also trained as a professional chef, she holds a masters degree in Clinical Nutrition with a focus on integrative and functional medicine from the New York Chiropractic college.
In her free time Samantha spends most of her time cooking, reading and studying the art of jiu jitsu.
Find Samantha on Instagram @SamanthaVallejo.RD!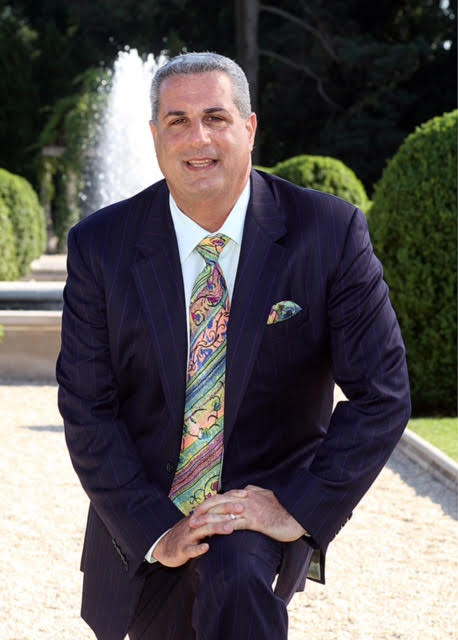 Steven Schwartz
Liaison and director of public and cultural relations of UHSS™️.
Steven is a student of life and a lifelong adventurer who brings a spark of contagious energy to every situation. He is a successful entrepreneur and co-host of the popular radio segment, The Smart Guys on Long Island radio. In addition, Steven has been on national television discussing some of the nation's hottest topics and advocates for the lost art of common sense. 
On his journey, he has managed to put in 10,000 hours of Yoga, received a black belt in martial arts, and completed the New York City marathon. His unique blend of physical and mental curiosity leads him to experience the world through multiple lenses and relate to everyone he meets.
He has graciously accepted appointment to the highly esteemed position of liaison and director of public and cultural relations of our University. We are honored and proud to have him as an integral part of our team and global network