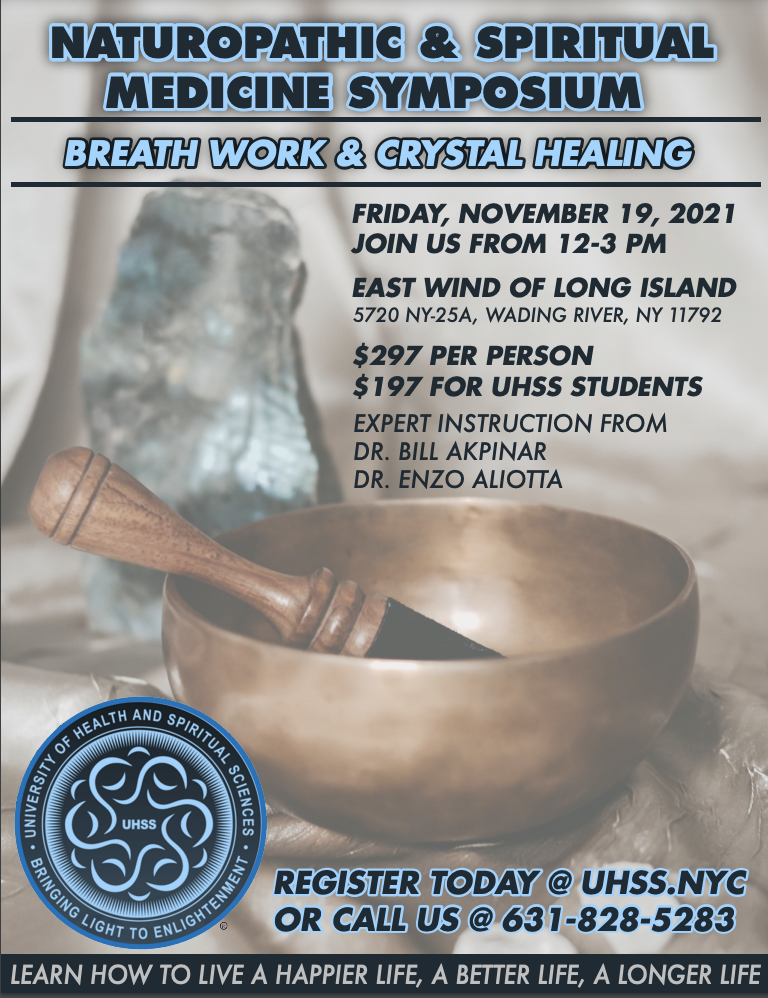 Foundations of
Breath-work and Crystal Healing.
Rev. Dr. Bill Akpinar
This course focuses on three particularly interesting areas of Naturopathic Spiritual Medicine that are advancing very rapidly: Taoist breathing technique, Chinese medicine & crystal healing. Particular attention is paid to current health crisis in efforts to improve our understanding significantly over the next few years. The course explores not just what is known, but what is currently not known to many individuals, and how you as a healer can help those in need.